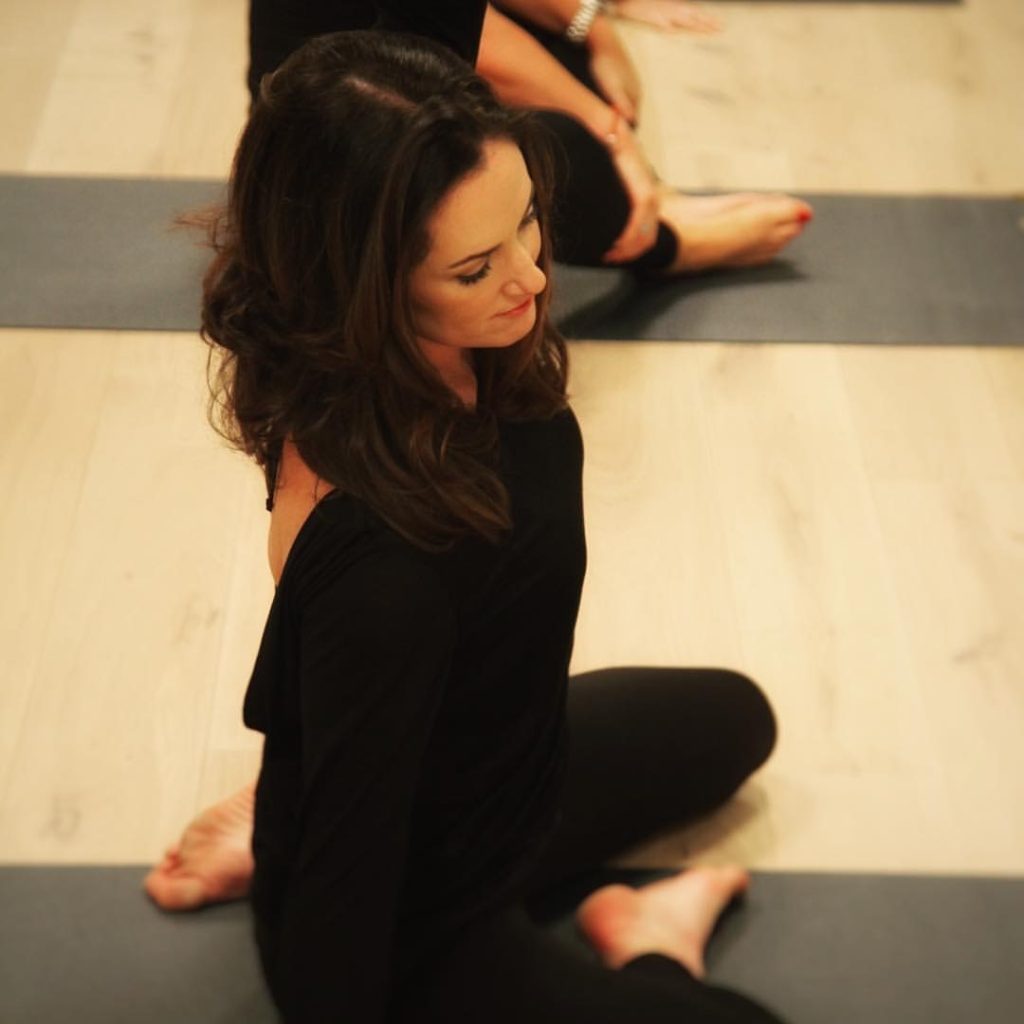 Pamela Renwick is a professional coach with almost 20 years' experience in the Health and Wellness industry. She has completed internationally recognised and accredited training with the International Coaching Federation. 
As a certified Yoga, Meditation instructor and Pilates Master trainer, Pamela is passionate about health and fitness. 
Her specialist areas are personal (life)coaching, career coaching, stress management, wellbeing and corporate wellness.

Pamela is a certified professional coach qualified through the International
Coaching Federation. As part of this international organisation, Pamela works with a coaching supervisor, this ensures the highest level of professional standard is maintained. 
Pamela is certified as a Hatha Yoga & Meditation Teacher since 2001 and has been passionately teaching ever since.
In 2003 Pamela certified as a Pilates (mat, reformer and specialist populations) instructor.

Pamela is an engaging and enthusiastic group facilitator, working within financial services, SMEs, health and wellbeing sector.
She also provides onsite and virtual corporate Pilates, Yoga and meditation classes.
Meditation is a practice where a person uses a technique such as focusing on an object, breath, expression or thought (mantra)
to achieve a state of calmness, clarity and peace. Meditation is not about controlling our thoughts, it's rather not allowing our thought to control us.
"Pamela has worked with NextRoll for over 2 years running corporate Yoga and Pilates classes which have transformed our Wellness' programme. 
Pamela's energetic spirit and comprehensive knowledge of Pilates and Yoga make her classes so enjoyable. She challenges and motivates the group while focusing on the fundamentals of form and balance, adding on variations and fully explaining each movement. We have also worked closely with Pamela on meditation classes, her guided meditation classes are educational, focusing on breathing techniques and training the mind to achieve a mentally clear state. 
Pamela is a creative teacher and always has new ideas for corporate wellness. It has been a pleasure working with Pamela and I'd highly recommend her corporate engagements."
Kate Mc Manu
NextRoll
"I  engaged with Pamela after she was recommended to me. I was intrigued with coaching having had someone close to me complete the course which I have since gone on to complete.
It was only when I engaged with Pamela, I was able to understanding see the huge positive impact it has on both my personal and business life. Pamela is very professional and held me to account with commitments I made throughout our journey together. 
She made me feel very safe, so I was able to quickly open up to her and she always withheld judgement. I could not recommend Pamela enough.
Laura
Managing Director and
Co-founder of Company
"Pamela delivered Mindfulness and Well-being workshops to our students as part of their orientation programmes the workshop on the Professional Master Education Programmes. The workshops were engaging and interactive and provided a positive experience for our students as they embark on an intensive 2-year study period. Pamela provided an introduction to meditation, mindfulness and breathing techniques that are helpful in managing stress and staying positively focused. The following quotes from our students show how much they enjoyed the sessions.
"I think the orientation day was extremely helpful! I loved especially the focus on student well-being."
"Very comprehensive; I appreciated the section on the mindfulness and one's well-being."
Pamela is extremely personable and a pleasure to work with and we look forward to continuing our work with Pamela.
We would have no hesitation in recommending her for similar workshops.  

Mary Kelly,
Head of School of Education
Hibernia College
Check out my Social Media
"You can't stop the waves, but you can learn to surf."